If you're in Kathmandu and have a sweet tooth, then Kaffe Codes is the place to be. We are known for delicious cakes and brownies that are both beautiful to look at and heavenly to taste. Here are the 8 best Cakes to buy from Kaffe Codes:
Chocolate Truffle Lovers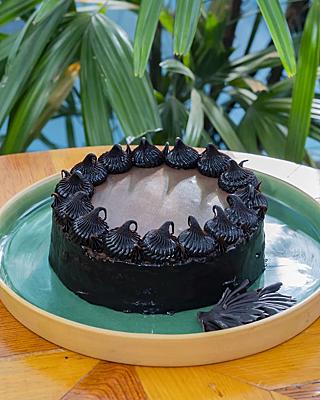 A chocolate truffle is a type of chocolate confectionery, traditionally made with a chocolate ganache center and coated in chocolate or cocoa powder. They are often considered a luxury treat and are popular among chocolate lovers.
Lamington Cake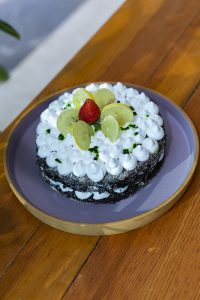 A Lamington is a traditional Australian sweet treat, made from squares of sponge cake that are coated in a layer of chocolate sauce and then rolled in desiccated coconut. The cake is a popular dessert which is often served with tea or coffee. The cake is mostly popular among youngster and the highly selling cake among the 8 best cakes.
Cheese Cake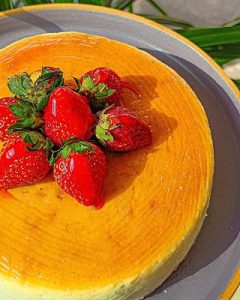 Cheesecake is a sweet dessert made with a crust and known for its creamy texture and rich flavor, and can be made in a variety of ways with different crusts, fillings, and toppings. The filling is baked in the crust, and often topped with fruit, chocolate, or a glaze.
Blueberry Cheese Cake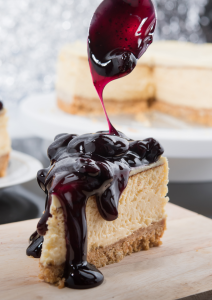 Blueberry cheesecake is a variation of the classic cheesecake dessert that incorporates blueberries into the recipe. Blueberries can add a nice burst of flavor and a pop of color to the cheesecake. The filling is baked in the crust and topped with blueberries, blueberry sauce or a glaze. Blueberry cheesecake can be served chilled and it is a perfect summer dessert.
Carrot Cake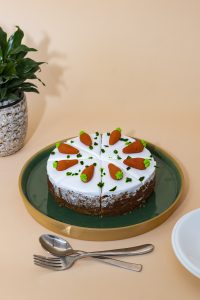 Carrot cake is made with an abundance of fresh grated carrots, sweet spice which add both moisture and sweetness to the cake. It is often flavored with spices such as cinnamon, nutmeg and ginger. A cup of tea along with a slice of carrot cake is a perfect way to enjoy a traditional afternoon tea.
Tiramisu Entremet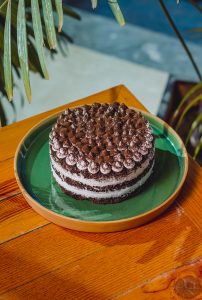 Tiramisu Entremet is a popular Italian dessert. It is a variation that combines the traditional tiramisu flavors with the multi-layered structure of an entremet.
This dessert is often considered to be elegant and sophisticated, and is popular among those who enjoy both traditional tiramisu and the artistry of an entremet.
Coffee Caramel Cheesecake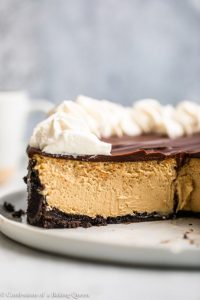 Coffee Caramel Cheesecake is a variation of the traditional cheesecake that incorporates coffee and caramel flavors. The cheesecake filling is made with cream cheese, eggs, sugar, and flavored with instant coffee or brewed coffee beans, and a swirl or layer of caramel. The crust is usually made from graham crackers, cookies or pastry.
This version of cheesecake is often considered to be a gourmet version, as it combines the rich and creamy texture of cheesecake with the bold and complex flavors of coffee and caramel. The caramel adds a nice sweetness and contrast to the coffee flavor, making it a perfect balance of sweet and bitter. This type of cheesecake can be a great option for coffee lovers, and those who enjoy the combination of sweet and savory flavors in their desserts.
Dark Belgian Chocolate Cheesecake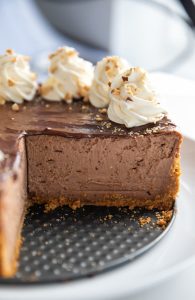 Dark Belgian Chocolate Cheesecake is a variation of the traditional cheesecake that incorporates high-quality dark chocolate, typically Belgian chocolate, into the recipe and is often considered to be a luxury dessert. Belgian chocolate is known for its rich and intense cocoa flavor, making it a perfect addition to a cheesecake. The chocolate gives the cheesecake a deeper, more complex flavor, and creates a nice contrast with the creaminess of the cheese. This type of cheesecake is a great option for chocolate lovers and those who enjoy a more decadent dessert.
In conclusion, Kaffe Codes is the go-to place for cake lovers in Kathmandu. With a variety of flavors and textures to choose from, there's something for everyone. Whether you're celebrating a special occasion or just treating yourself, these 8 best cakes are sure to satisfy your sweet tooth.